Time for an update, and a new project.
After having this photo in my screensaver folder for years, I stumbled upon a nearly-free cruiser tandem for sale in Raleigh and renewed my interest in a crazy custom bike.
This bike, called Le Mans, was created by a Ukranian duo called
Low Walk Customs
(use google translate). It's very cool, won a bunch of awards, and has given me inspiration to create something similar.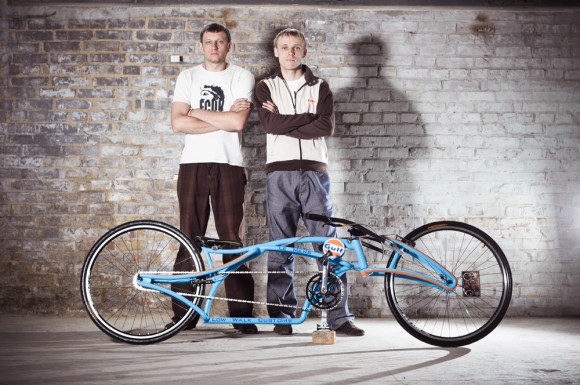 Another bike that's been stuck in my brain is the
MLS Gravity bike
.
I'll have to wait for the shop to get built here in Raleigh before I can get my torch and welder online, but rest assured it will be crazy. Must haves: giant (203mm min) brake discs, Maxxis Hookworms, and Martini livery. Anyone handy with a paintbrush?